Your London Rock Tour Guide Team are entertainers, music fans and historians, occasional diplomats, but above all else, they are dedicated to ensuring your comfort, safety and enjoyment while rockin' around the capital and beyond
Ian 'Lucky' Luck
Lucky will tell you at first meeting, he is luck by name and luck by nature – he is indeed our very own rolling stone! He has worked in the music industry since the 70s, initially as a PA for one Lonny Donegan, and then as a road manager. During his many incarnations, he has fronted a punk band, was a music producer, sales rep for Richard Branson at Virgin, owned a record store… He is full of amazing anecdotes, from coming down from his native Yorkshire to go to the Roxy in 1976, or discussing Billie Holiday with Pauline Black of The Selecter in the cab of a lorry, he is always keen to share his experiences with guests. Lucky has been guiding with London Rock Tour for over a decade now, extremely knowledgeable and an engaging entertainer, come and share some of 'Lucky's London' for a while.
Colin Laverick

Having the orange Lotus Elan of Andy Fairweather-Low (Amen Corner, solo act and member of Clapton and Roger Water's bands) parked just down the road was an early indication of what success in the rock 'n roll looked like for an impressionable teenager. Throw in the epiphany of first hearing The Byrds 'Mr Tambourine Man' and escape was impossible – 'hooked' is the term. Mid-teens revolved around editing 'PillAge', a counterculture magazine, and countless concert/album reviews. Pink Floyd, The Who, Led Zeppelin – you get the picture. And festivals, too – Bath, Reading, Glastonbury became fixtures on the calendar – bringing opportunities to see such mythic West Coast bands as the Byrds and Jefferson Airplane. Colin has the perfect combination of passion, enthusiasm and 'saw them' required for a rock tour guide!
Clive Head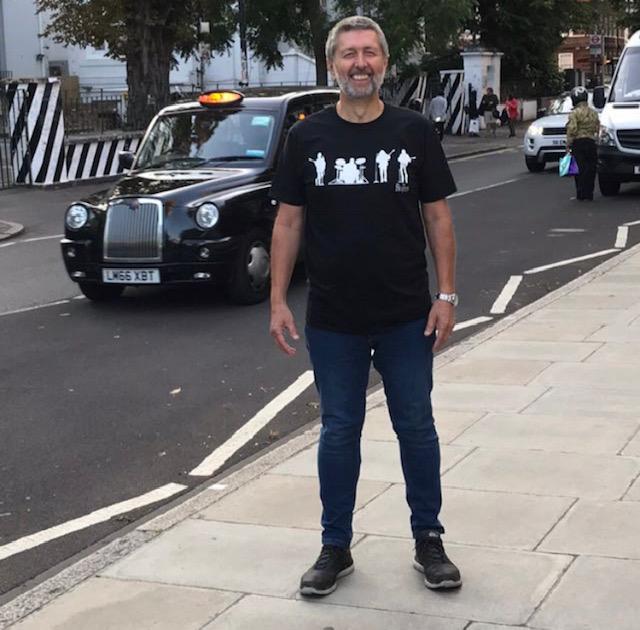 Clive remembers in 1963 playing air guitar (left-handed like Paul), shaking his young head and wailing "oooooh" as he sang along to "She Loves You". Growing up in rural Hampshire, his music came via a small transistor radio from Radio Luxemburg and Radio Caroline, and later Radio 1. His first memorable concert was in 1971 – the Beach Boys supported by a new band called Supertramp. Then in 1972 he arrived in London to go to university, but went to more concerts than lectures – Humble Pie, Deep Purple, Status Quo, Chuck Berry, Focus. Great times. His favourite concert would have to be ELO in the late seventies which featured the band arriving in a huge spaceship, an amazing set for its time. When Clive isn't doing rock tours, he enjoys being an extra on tv shows and films.
Al Barr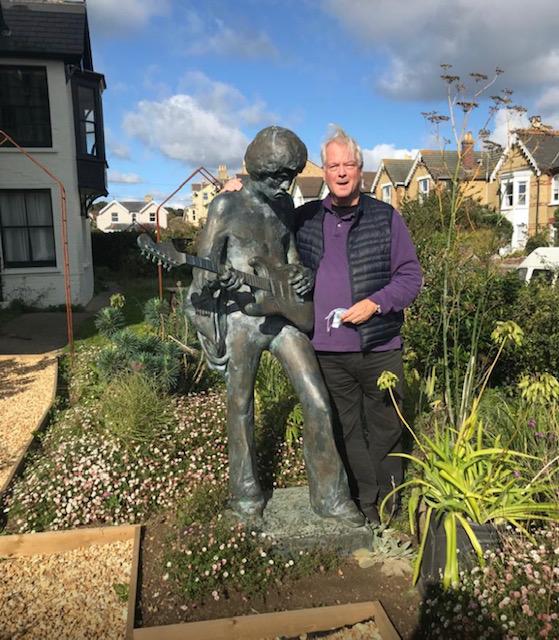 Al was born in the late 1950s which means in terms of classic rock music he had a winning lottery ticket. He grew up near London and used any excuse to go to gigs there. As well as seeing The Stones,The Who ,Bob Dylan Van Morrison and Bowie in big shows, he enjoys catching bands before they make it big . Some of his favourite moments have been Genesis with ten people in the audience (!);late 70s pub-rock stalwarts, Doctor Feelgood, above a pub; and Jonathan Richman in a small Kilburn Irish club.
Al has been going to Glastonbury for twenty years now and was shown on Sky news 'dad-dancing' to Barry Gibb at the pyramid stage this year. His other favourite festival is Number 6 at Portmeirion in Wales. In the sixties Brian Epstein took the Beatles to this holiday village and in 1993 George Harrison had his 50th birthday there.
Al currently plays drums in two bands. George Norway is a psychedelic folk band and The Scratch Band does classic cover songs from the 1960 s to the present day. He lives in Camden between the Roundhouse and Robert Plant's house (who, alas, he doesn't know…)
Steve North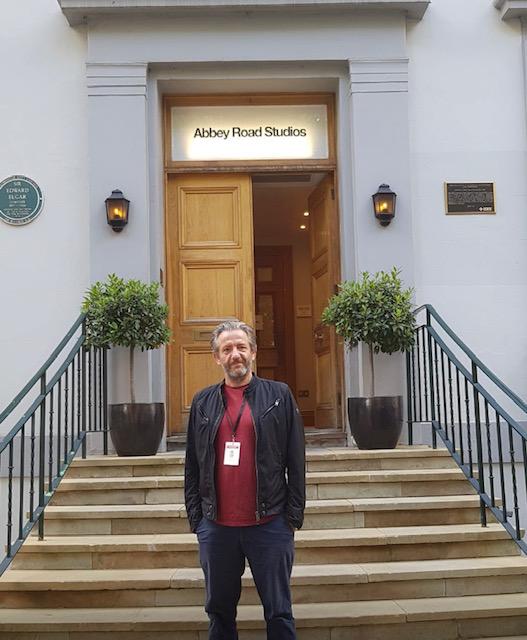 You might feel that you vaguely recognise Steve when climbing aboard the 'magic bus' – being an accomplished actor, he's a familiar face on television, film and London theatre stages. Amongst his many TV credits is 'Dr Who' and he appeared in 'Warhorse' on the London stage at the National Theatre. Steve also won a prestigious award at the Edinburgh Fringe for his performance as Joe Strummer – somewhat apt as he was also in TV's 'London Burning'! Needless to say, he's a huge 'Clash' fan. Being a teenager during the late 1970s punk and New Wave were his first loves, he's also a devotee of classic rock.
Guy Fairbank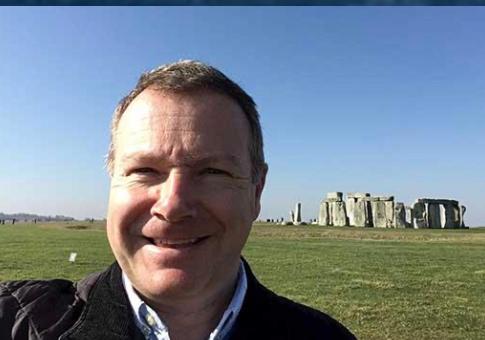 Born in Kent in the week The Seekers were No. 1 with 'The Carnival is Over' (just missed the Beatles' 'Day Tripper'), Guy was grateful for his sister initially, who introduced him to a lifelong love of Kate Bush. Boarding school widened his rock horizons with Genesis, Fleetwood Mac, Rush and Pink Floyd, with a side serving of Eighties popsters XTC. He studied Archaeology at Birmingham, which once had a wonderful venue called the Odeon, where he saw the likes of OMD, Suzanne Vega, Judie Tzuke, Talk Talk and Richard Thompson, but his first ever gig was Meat Loaf at the cavernous NEC. Guy then worked for many years for a well-known retailer, whose founder went to the same school as Shane McGowan, but Guy gave it all up in 2016 to become a full-time tour guide and has never looked back. Favourite gigs include Pink Floyd, David Gilmour, Peter Gabriel, Muse, Prince, The Who, British Sea Power, Edwyn Collins and Kate's 'Before the Dawn' shows.
Jim Kent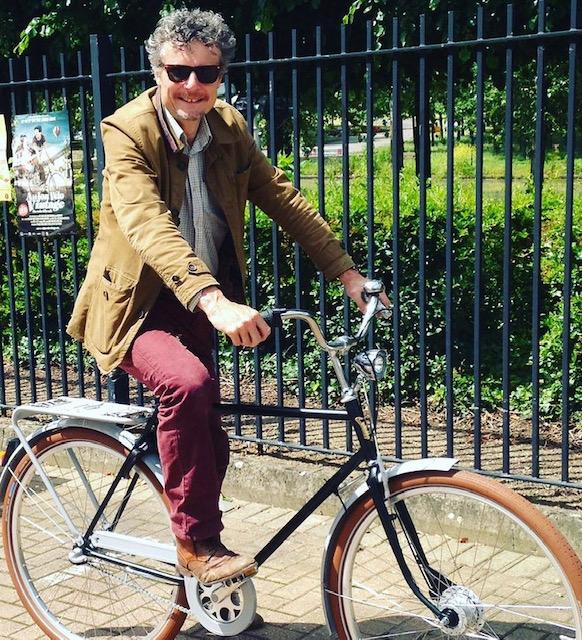 Kate Carrigan