Bowie & Bolan – The Glam Rock Years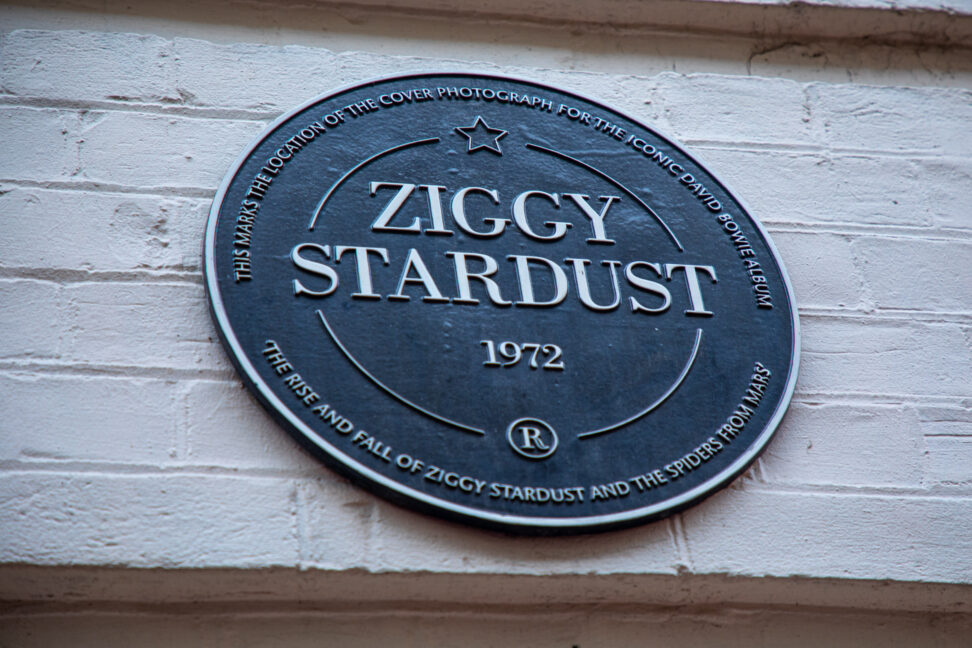 Half or Full Day Tour
London Rock Tour: Original Rock Music Tours
Why travel with a copycat, when you can go with the ORIGINAL London Rock Tour!
David Bowie's career, until cut short in January 2016, spanned over five decades; London provided both the starting point of his amazing career and many watershed moments along the way. Marc Bolan's was tragically cut short but he shared the Glam years with his former friend and sometime rival, with his band T Rex.
What better way to discover their joint history and that of the exciting and colourful 1970s than on our Glam Rock tour! Discover their roots and influences; see the sites and locations that marked each star's progress through the decade such as studios, gigs, management offices etc; you'll learn about their sometimes controversial life and loves; enjoy seeing parts of London that you'd not normally see and, en-route, 'meet' contemporary names from the 'Glam rock' era.
Your special, unbeatable day out can include:
Bowie & Bolan former homes, management offices & early gig sites
The birthplace and 'death' site of Ziggy Stardust, including the location of the famed album cover photograph and commemorative plaque
Soho clubs including where the young Bowie had his first disastrous performance, and nearby the famed coffee bar where the young Bolan worked
The neighbourhood where Bolan lived and wrote many of his early songs and Bowie learned mime and theatre
See where Bowie appeared in a Beatle film
See locations associated with Bowie/Bolan's producer – Tony Visconti's studios and the Main Man HQ
Where their early classics were recorded such as Trident Studios
Tour the trendy neighbourhoods of the psychedelic 60s and glam rock 70s
See sites connected with Roxy Music, The Sweet, Wizzard, Iggy Pop, Mott the Hoople, Suzi Quatro, Mud, Alvin Stardust, The Glitter Band and other stars of the 'Glam' and early punk world
Bowie's Brixton birthplace and mural
The Marc Bolan 'shrine' at his car crash site in Barnes
As a half day vehicle/driver/guide tour, focus on your choice of either Soho, Fitzrovia & Notting Hill OR Bowie's Brixton with a bit of Soho or the Bolan shrine in Barnes. Do it all as a full day!
Alternatively, choose to make a nice 2 – 3 hour walking tour around either Soho/Covent Garden OR Brixton –or combine the two to make a full day walking tour, traveling via public transport in between. Another day spoilt for choice! Please discuss your priorities with us, this is your private/custom tour and we will create what best suits you.
SUGGESTED ITINERARY FOR PRIVATE DEPARTURES
This is a custom tour available for private departures, subject to guide availability — tailor made to best suit your interests — Why travel with a copycat, when you can go with the ORIGINAL London Rock Tour!
To make a reservation send your date request to: [email protected]

Email: [email protected]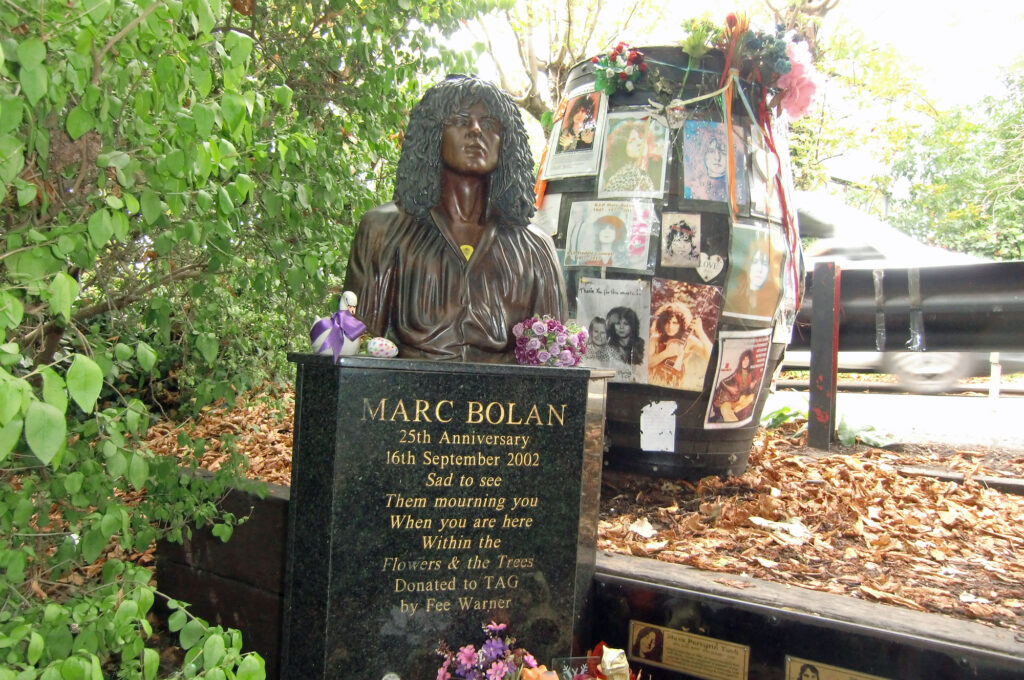 See walking tour options:
Soho/Covent Garden: The Entertainment District (includes Glam)
Brixton – Bowie's childhood haunts + Caribbean Connections, Markets & Electric Avenue