Fitzrovia – London's Bohemian Quarter Music Walks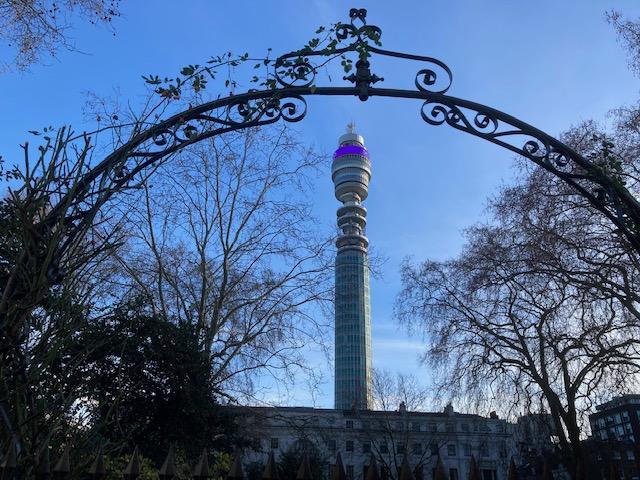 *Rockers, Writers & Artists*
London Rock Tour: Original Rock Music Walking Tours
Get really off the beaten track is this little known part of the capital and discover it's rich musical and artistic heritage
This is where Coldplay and Keane were 'born' and the first place Bob Dylan performed in London. Here were jazz and skiffle clubs, amazing recording studios of iconic albums, home base for a time for Pink Floyd's Syd Barrett, Barry Miles of International Times/Indica Gallery, Boy George & 80s 'Blitz Kids/New Romantics,' where Donovan scored on Sunny Goodge Street in the 60s…
This area 'north of Soho' is rich historically as well as artistically. This is an immigrant area for ex-pat French, South American and American revolutionaries. This was once a centre for the 'rag trade' with specialty trades found only in this part of London. Discover regal Georgian squares, ancient pubs and quaint 'hidden' gardens.
Musical artists featured on this Fitzrovia walk include Paul McCartney & The Beatles, Genesis, Bee Gees, Bowie, Kate Bush, Black Sabbath, Donovan, Pink Floyd, Jimi Hendrix, T Rex, YES, The Who, The Vipers, Spandau Ballet, Sidney Bechet, Iggy Pop & The Stooges, Jesus & Mary Chain, The Clash, Led Zep, The Who, Jagger & The Stones…
Legendary recording studios and clubs: Advision, Whitfield & Regent Sound Studios; the UFO club; BBC Broadcasting House including the John Peel sessions…discover who played and recorded in these amazing spaces!
Also includes some filming locations for the Beatles' A Hard Days Night film. Walk in the footsteps of John, Paul, George & Ringo! Find yourself 'inside' a Led Zep promo photo, where Mick Jagger crashed his beloved Aston Martin, and more.
Before the 50s, artists and writers were the 'rock stars.' Virginia Woolf, Dylan Thomas, George Orwell, Aldous Huxley, Nina Hamnett, Anthony Burgess (A Clockwork Orange,) even Charles Dickens were all locals, as well as several others. Follow the trail of socialites Nancy Cunard and Lady Ottoline Morrell, who was the inspiration for many, including some say for 'Lady Chatterley'…
See a few former homes plus the option to call into the historic pubs these writers, and rock stars in some cases, frequented and imbibed. Explore the 'namesake of the 'hood' The Fitzroy Tavern, also The Wheatsheaf, King & Queen and more. Spoilt for choice in this fascinating area!
MEETING POINT: outside Warren Street tube station
SUGGESTED ITINERARY FOR PRIVATE DEPARTURES
This is a custom tour available for private departures, subject to guide availability — tailor made to best suit your interests — Why travel with a copycat, when you can go with the ORIGINAL London Rock Tour!
To make a reservation send your date request to: [email protected]