LONDON'S ROCK 'n' ROLL LEGENDS TOURS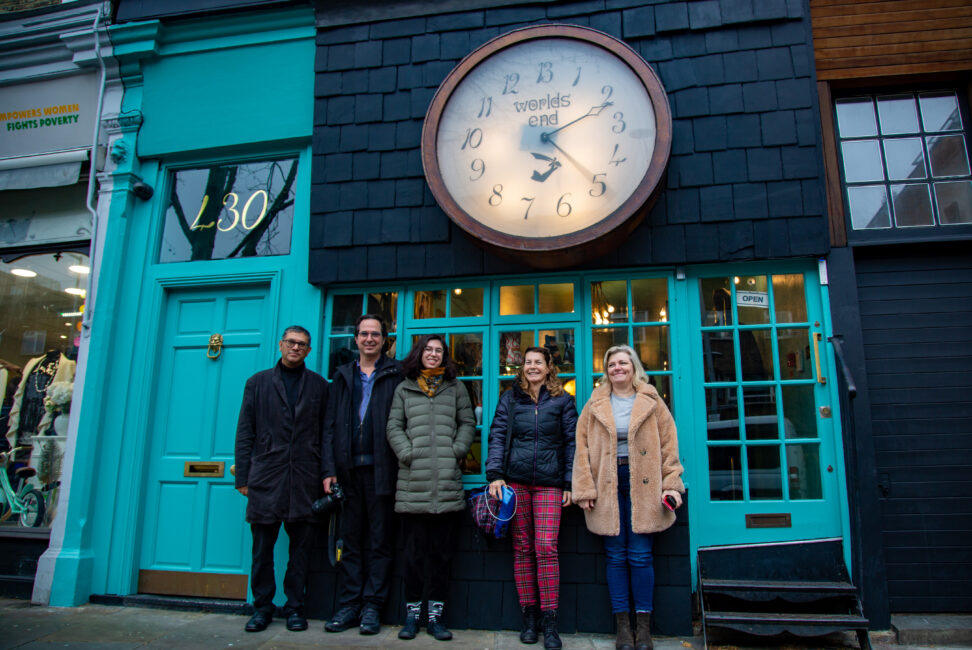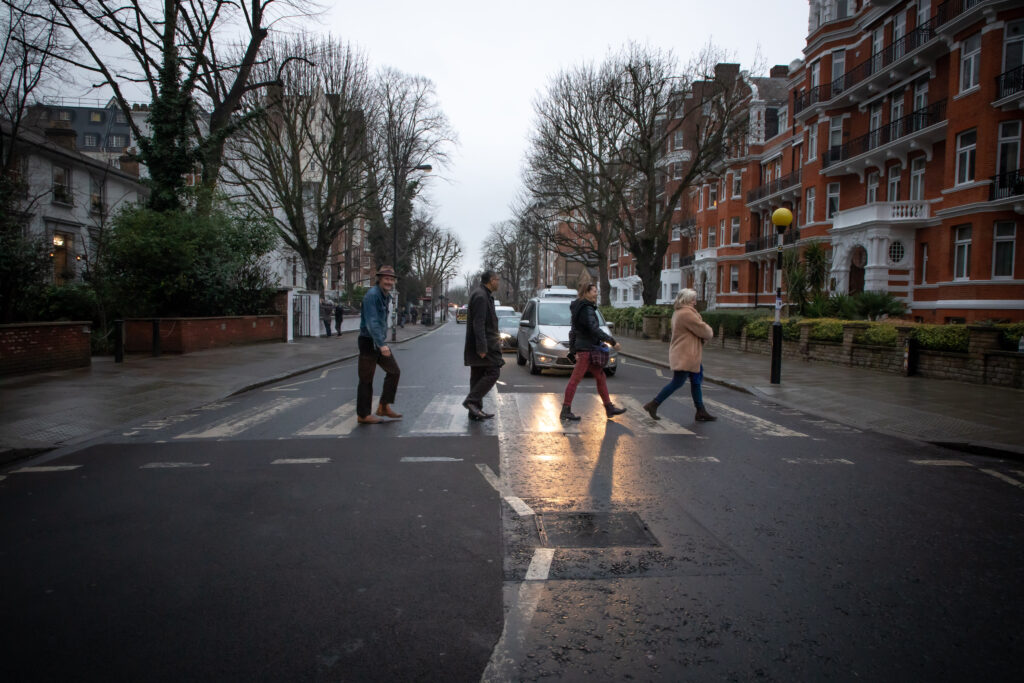 HIPPIES, PUNKS, MODS, RASTAS – 1950s til today!
THE LONDON ROCK TOUR
You've found London's ORIGINAL and founding rock tour company (since 1986). Often copied, never bettered!!
London is the Capital City of Rock and Popular Music and you now have the opportunity of being part of it joining tours of musical discovery with us. In no other city will you find so much rock heritage in such a concentrated area – its been a magnet for rockers from Liverpool to Los Angeles, Manchester to Melbourne, Stockholm to Sao Paulo, Dublin to Detroit and Trenchtown to Toronto.
From the 1950s to the current day, musicians, singers, producers, bands, lyricists and writers have come to London to seek, or expand their fame and fortune And in doing so, they leave a rich and growing legacy to be discovered and enjoyed: the recording studios where classic records have been made; stars homes, apartments and, alas, death sites; instantly recognisable film and video locations, and cityscapes captured forever on classic album covers; venues small and large; clubs and pubs; sites of famed drug busts; trashed hotels; management company offices; secret rehearsal sites; street names made famous through song lyrics; and boutiques and flea-markets where global fashion trends have started.
Beatniks and Teddy Boys, Mods and Hippies, Punks and Rastas, Heavy Metal and Heart Throbs; this is a city of monumental rock landmarks where hardly a street is without a rock back-story!
LONDON ROCK TOUR WALKS:
LRT can create special walking tours just for YOU! These are half day private walks per area and can be band or genre focused. Below are suggestions, combine them using public transport to create a private full day option if you wish. Your private tour is customised to best suit your wishes. To make a reservation/check guide availability, please send your request with travel dates to: [email protected]
Why travel with a copycat, when you can go with the ORIGINAL London Rock Tour!
Soho & Covent Garden – Explore the heart of the Entertainment District. Fashion and tunes! Here were the beatnik coffee houses, skiffle and jazz clubs of the 1950s; here are the 'basement and attic' venues for 60s folkies, R&B-ers and bluesmen, 70s punks and prog and New Wave bands started; where hip hop first hit the UK, where the '2nd British Invasion' 80s bands became the New Romantics and the Goths. This area has grown from plague pits to gin palaces to supper clubs to peep shows to posh boutiques. If we had a penny for every time a Londoner said, "I've walked by there so many times, but I never knew…" Join us and peel back a few layers of heritage, 1920s through 1980s!
Brixton – Good vibes abound in vibrant Brixton! Delve into the musical, social, and cultural heritage on this 2 hour walking tour. Explore the famed Brixton markets and Electric Avenue. See Bowie's childhood home, locations of famed venues past and present such as Brixton Academy, Gunnell brothers' Ram Jam Club, and The Frig. Explore the area's vaudeville past, roots of the riots, celebrate the local Caribbean culture, see amazing murals and the latest street art.
Fitzrovia – writers & rockers! Before the 50s, artists and writers were the 'rock stars.' This area 'north of Soho' has them all. Virginia Woolf, Dylan Thomas and George Orwell were all locals, we can explore the historic pubs they frequented. This is where Coldplay and Keane were 'born' and the first place Bob Dylan performed in London. Here were jazz and skiffle clubs, amazing recording studios, home base for a time for Pink Floyd's Syd Barrett, Barry Miles of IT, and Boy George; where Donovan 'scored' on Sunny Goodge Street…
Kensington — Where Freddie Mercury & Queen ruled! This area is chock full of Queen locations. See where they lived, partied and played. Of course see the regal Royal Albert Hall. Also explore Roxy Music's high street fashion boutiques, the 'working class Carnaby,' history of Biba, some famed Stones locations, punk venues…
Chelsea — heart of the swingin' 60s, here is hippie central and heart of Rolling Stones along the scenic river. Also follow the Punk London trail. Your private walk can be either theme or a mix of both. Along the way, glimpse the heritage of royals, writers and artists who called this place home. See places for Beatles, Eric Clapton, Sex Pistols, Clash, Poly Styrene, early Pink Floyd, Marianne Faithfull, swingin' fashion hubs, a legendary wedding location…
Notting Hill — this area basically has it all! Thrust into the spotlight 20 some years ago with the iconic Julia Roberts/Hugh Grant film, but this West London neighbourhood has a deep cultural heritage. Hippies, punks, rastas…new wave and today's chart toppers like Adele. Our route takes us via some very scenic housefronts, cheery garden squares and nearly hidden mews. Pay respects where Jimi Hendrix died. Explore places for Bob Marley, The Clash, Pink Floyd, T Rex, Chrissie Hynde, Tom Jones, Lemmy and more. There are classic recording studios, perhaps find Love, Actually…
Mayfair/Carnaby Street — Beatles, hippies, punks, Blitz Kids & Bowie – includes swingin' Carnaby Street. Such a variety in a relatively small area, the 'hidden' backstreets of the capital await!
Camden — Amy Winehouse made this area her playground, here was the stomping ground for hippie London, The Clash and the punk revolution, then Madness and U2 in the 80s, Oasis and their Brit Pop rivalries in the 90s….now where Lady Gaga, Harry Styles, Janelle Monae and others choose to perform.
Belgravia — Sloane Square, Eaton Square, Belgrave Square – and their surrounding small streets and mews where, back in the 60s, was an ideological battleground of young musicians and fledgling 'Hollywood-ites' against the older 'bowler hats' of The Establishment. Mix in recent TV costume drama settings if you wish…
London is Calling!!
SCHEDULED LONDON ROCK TOUR DEPARTURES:
London Rock Music Heritage Tour – Soho, Camden & Abbey Road morning tour
Classic Rock & Beatles Sites – Chelsea, Kensington, Notting Hill & Abbey Road afternoon tour
Monsters of Rock FULL DAY tour
A Ticket to Ride: Beatles By Night
LONDON ROCK TOUR'S 'TOP TEN HITS' – SUGGESTED ITINERARIES FOR PRIVATE/CUSTOM DEPARTURES:
Pink Floyd's Cambridge & London
Experiencing Hendrix in London
The Rolling Stones Rambler – 50 Years +
Long & Winding Road, Beatles – 50 Years +
The Who & West London Blues Trail
Bowie & Bolan – The Glam Years