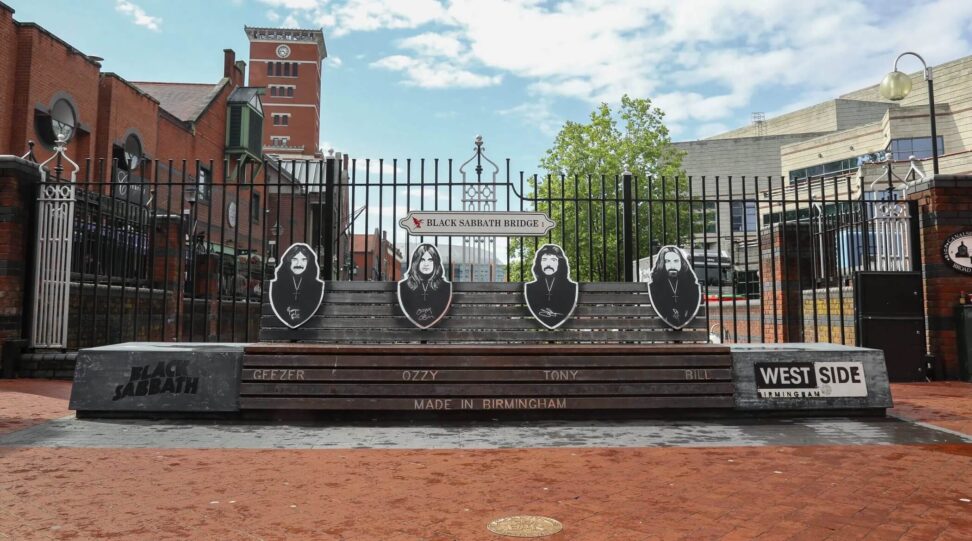 London Rock Tour: Original Rock Music Tours
Why travel with a copycat, when you can go with the ORIGINAL London Rock Tour!
Birmingham, Wolverhampton & more — Led Zeppelin, Black Sabbath, Iron Maiden, Judas Priest…
2 or 3 days from London
3 day suggestion:
Day 1 – Start the day around North and East London, 'birthplace' for Iron Maiden, locations in Leyton & Finsbury Park.
Later, make the way into The Midlands, if there is an interest, we can stop in '2Tone Land' in Coventry, hometown for ska bands The Specials & Pauline Black's The Selecter.
During our time in the Midlands, we can seek out Robert Plant's & John Bonham's early years in/around Wolverhampton, Dudley and Birmingham itself. This evening is the opportunity to hit the city nightlife in Birmingham!
Stay: Birmingham
Day 2 – Many bands have come out of this former industrial mecca, Black Sabbath & Judas Priest among them. Also from Birmingham are Duran Duran, The Move, Dexy's Midnight Runners, Steel Pulse, Chicken Shack and UB40. Something is surely in the water!
We can spend the day exploring Birmingham and environs – former homes of Ozzy Osbourne, Tony, Bill and Geezer; early gig sites, rehearsal spaces, what was The Crown Inn, and of course a photo op at the 'Blacck Sabbath Bridge' and 'Bench,' and the Bull Ring Shopping Centre.
Tonight is another opportunity to enjoy the nightlife in this vibrant 'UK's second' city, hopefully catch a live gig!
Stay: Birmingham
Day 3 – Today, touring back to London. Visit John Bonham's grave in Rushock, then opportunities abound for stops around the charming Cotswolds villages. Perhaps Traffic's Jim Capaldi's home village of Evesham?
Later, a photo op at Mapledurham Watermill, location for Black Sabbath's debut album cover before finishing our adventure this evening back in London.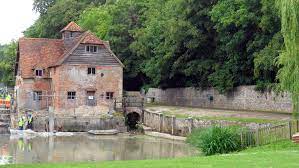 ALTERNATIVE — Make the above a 2 day option by heading directly to Birmingham on the first day, so 2 days/1 night in Birmingham for just a Led Zep/Black Sabbath focus. The choice is yours.
SUGGESTED ITINERARY FOR PRIVATE DEPARTURES
This is a custom tour available for private departures, subject to guide availability — tailor made to best suit your interests — Why travel with a copycat, when you can go with the ORIGINAL London Rock Tour!
To make a reservation send your date request to: [email protected]
This multi day tour package would be a flat daily hire of vehicle/driver/guide + your accommodation + driver/guide accommodation with meal package. You could do anything from a small b&b or a luxury castle or any level of accommodation in between – or a combination there of. Your choice. It is a custom tour package designed just for YOU
Similar Private Tour Suggestions include The Led Zeppelin Trail