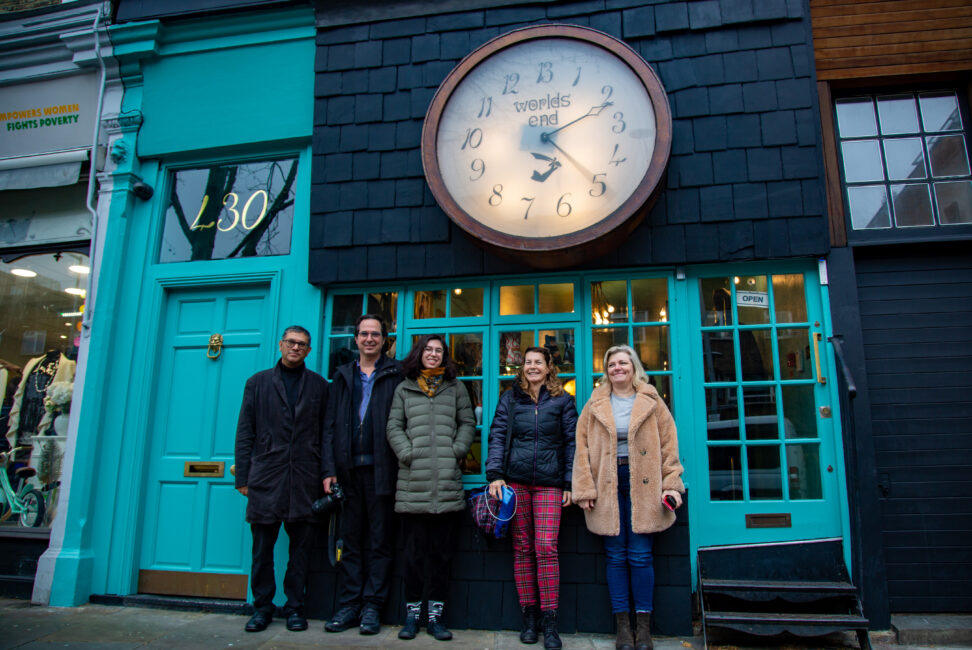 London Rock Tour: Original Rock Music Walking Tours
Chelsea — heart of the swingin' 60s, here is hippie central, Rolling Stones territory, also a core Punk London Trail.
Your private walk can focus on 60s or punk, or a mix tape of it all!
See places for Beatles, Eric Clapton, Sex Pistols, Clash, Poly Styrene, early Pink Floyd, Marianne Faithfull, swingin' fashion hubs, a legendary wedding location…Discover Rolling Stones territory along the river...
What a treasure trove of artistic heritage! Chelsea is the high end Bohemian quarter, it was the heart of 'swingin' 60s, central to the punk revolution, and playground for the Sloane Rangers of the 80s.
Along the way, glimpse the heritage of royals, writers and artists who called this place home. Discover the leafy lanes and quaint flower filled squares, some so quiet you might forget you're in the city and in the heart of rock n roll history!
MEETING POINT: Sloane Square tube station (or, if a PUNK FOCUS, could start from Fulham Broadway station)
SUGGESTED ITINERARY FOR PRIVATE DEPARTURES
This is a custom tour available for private departures, subject to guide
availability — tailor made to best suit your interests — Why
travel with a copycat, when you can go with the ORIGINAL London Rock Tour!
To make a reservation send your date request to: [email protected]