Why walk when you can take 'A Ticket to Ride' (Beatles EVENING/LR4)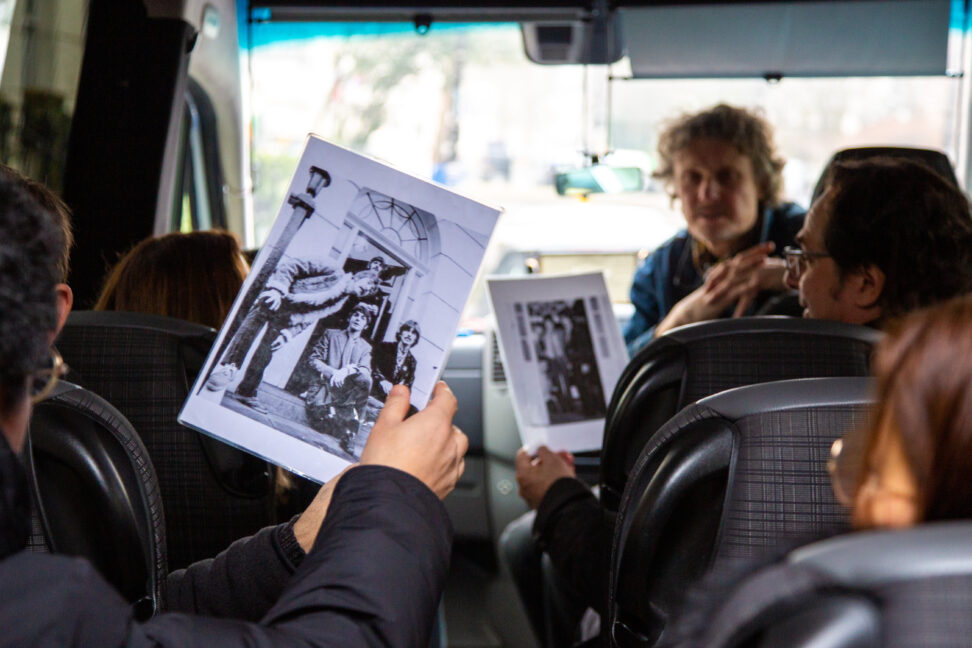 Why Walk…when you can take A Ticket To Ride!
Beatles Evening Tour
Exclusively Beatle-related sites (well, almost!)
'Magic, pure magic!' Jeff and Narelle, Sydney.
The Beatles story is a tale of two cities; until 1962 they were a Liverpool 'beat band ' but they achieved global dominance once they moved to London. It was London that made the Beatles! The city directly influenced their artistic development. It was London where they chose to live.
Chart the 'Beatlemania' years from 1962 to 1969, and their solo years thereafter. No other London Beatle tour covers as many central London sites and locations in a single tour, or in such an entertaining and fun way! This is the perfect way to while-away a summer's eve, celebrating over 50-years of the 'Fab Four'!
This is a guided vehicle panoramic tour (meaning viewing places from the vehicle with commentary from your rock tour guide) with photo stops; YES! Guests are off the coach at the Abbey Road crossing for that ultimate photo opportunity!
MEETING POINT: Duke of York Column Monument, St. James's, London SW1Y 5AJ, Junction of Waterloo Place and Carlton House Terrace.
DIRECTIONS TO THE MEETING POINT: From Piccadilly Circus tube, come out of Regent Street St James exit. The column is directly straight ahead, you should see it down the street as you exit the station. Walk straight on Regent Street St James, past shops including Tesco Express, Costa and Pret (stops for food/drinks & toilet option.) Regent Street St James becomes Waterloo Place. Cross Pall Mall. You should pass Atheneum Club and a few statues along Waterloo Place. Duke of York monument is the tall column at the very end of Waterloo Place. Please wait at the base of the monument for your rock tour guide, on the Carlton House Terrace side (not the steps side please.)
Please plan to arrive 5/10 minutes prior to your tour start time so you can check in with your Rock Tour Guide.