Camden Rocks the World – London Music Walks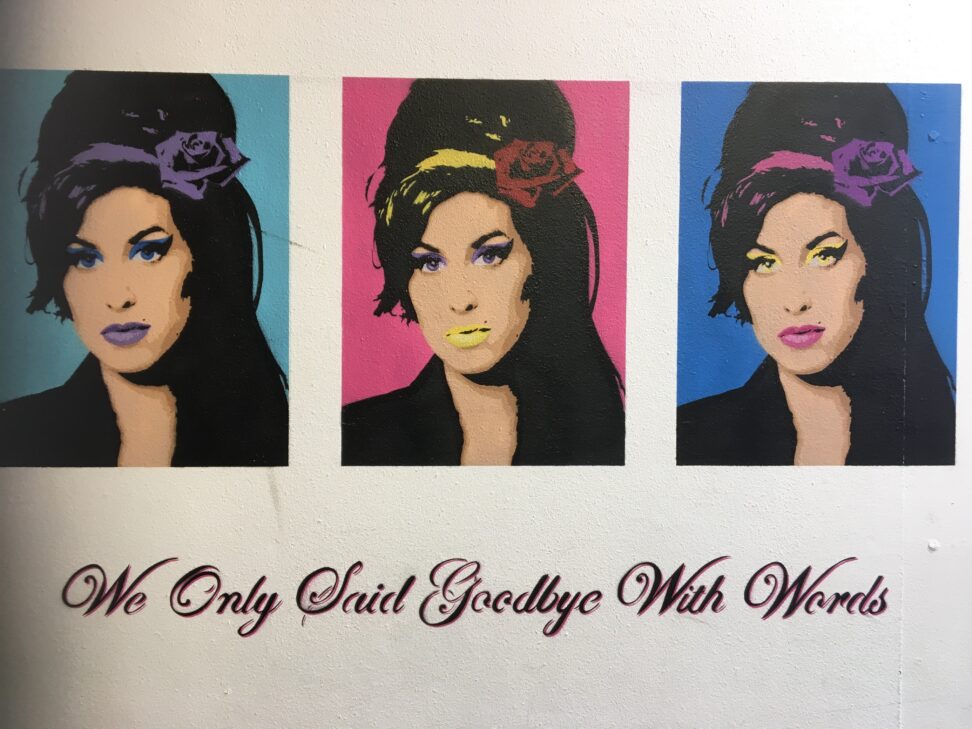 Pop Stars, Punks, Ska & Brit Pop – including 30th Anniversary of Oasis' album Definitely Maybe
Original Rock Music Walking Tours – Why travel with a copycat, when you can go with the ORIGINAL London Rock Tour!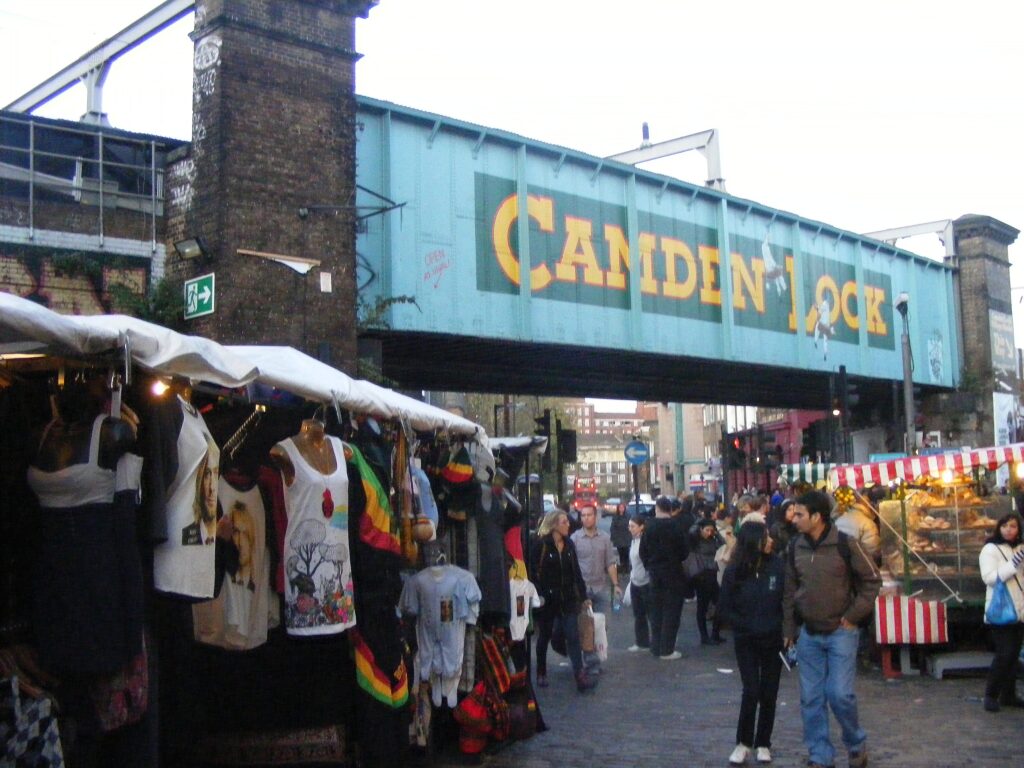 Camden has been called "the capital of alternative culture" as it's a base for numerous artists and musicians. The area's 'All Welcome/Come As You Are' atmosphere never fails to make one smile!
Long before Amy Winehouse made this area her playground early 00s, here was the stomping ground for hippie London in 60s, The Clash and punk bands in the 70s, then Madness and U2 in the 80s, Oasis, Blur and their Brit Pop rivalries in the 90s. This is an area known for street art, where a guy called Banksy started too.
2024 — Brit Pop/Oasis, 30th anniversary of Definitely Maybe — In town for Liam Gallagher at The O2? This one is for you!
Camden & Primrose Hill – pubs, clubs, venues, former homes and offices. Follow the trail of Liam, Noel and their Brit Pop contemporaries. (Can be a walking tour or a vehicle/driver/guide tour. Just discuss your priorities with us.)
This tour is "definitely maybe" perfect for multi generations who want a fun romp around the capital together. There is something to please all ages!
The list of bands playing Camden venues is long and illustrious – Oasis, Blur, Pulp, Coldplay, The Verve, Pink Floyd, Sex Pistols, Bob Dylan, Nirvana, Red Hot Chili Peppers, Lady Gaga, Prince, Killers, Mumford & Sons, Wolf Alice, Madonna, Taylor Swift, One Direction, Harry Styles, Janelle Monae, Ramones, and Blondie to name a few highlights!
Explore the world-famous Camden Markets, the scenic canal, the latest street art and perhaps raise a glass in the same space as your favs.
Also summer of 2024 – celebrate the Top of the Pops on The London Boy Pop London tour – Taylor Swift (Eras Tour 2024) and One Direction/Harry Styles, and more!
Camden, Primrose Hill, Belsize Park & Hampstead Heath (can be a walking tour around Camden & Primrose Hill OR a vehicle/driver/guide tour to cover a wider area in North London, also including Belsize Park, Hampstead & Highgate. Spoilt for choice! Discuss your priorities with us.)
SUGGESTED ITINERARY FOR PRIVATE DEPARTURES
This is a custom tour available for private departures, subject to guide
availability — tailor made to best suit your interests —
Why travel with a copycat, when you can go with the ORIGINAL London Rock Tour!
To make a reservation send your date request to:  [email protected]