Camden Brit Pop Trail, 30th Anniversary of Oasis' Definitely Maybe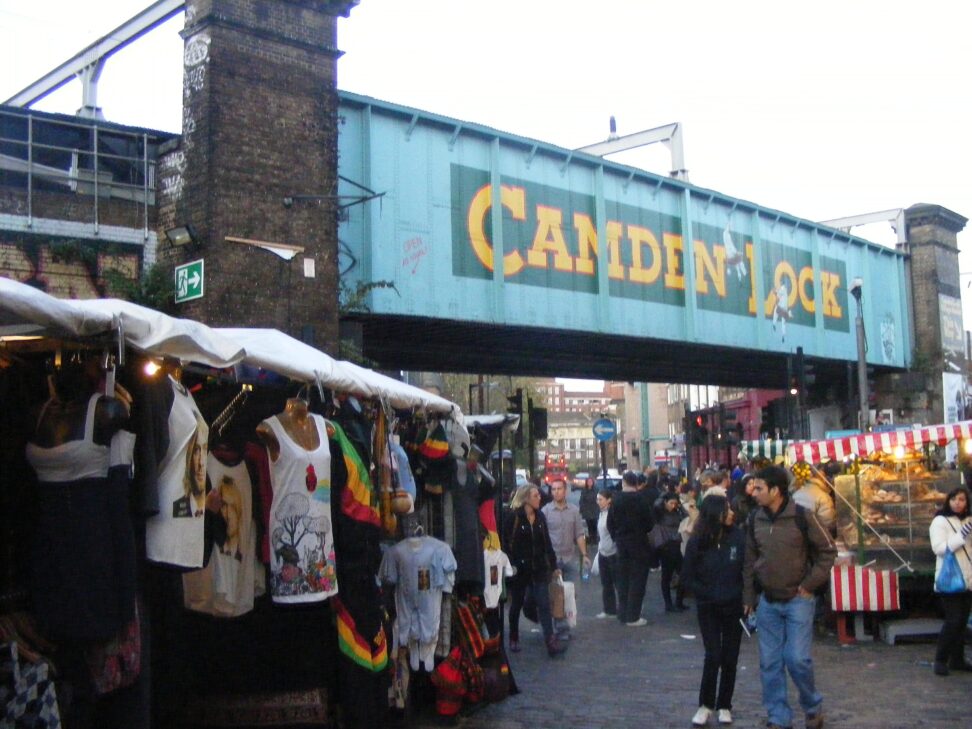 HALF DAY NORTH LONDON TOUR – Camden, Primrose Hill, St John's Wood including Abbey Road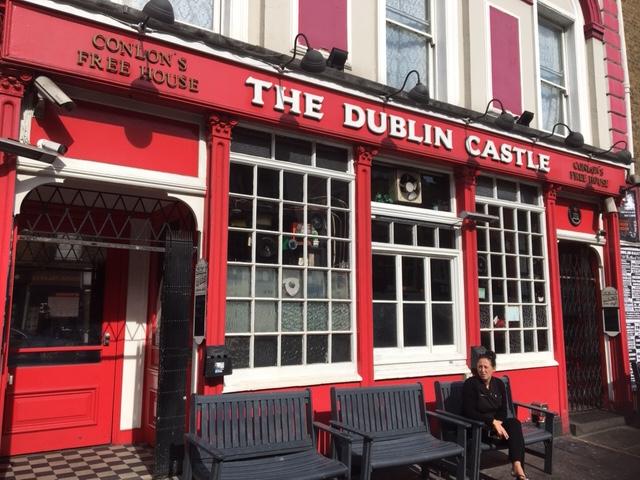 Visit the pubs, clubs, former homes, venues, hang-outs and offices for your favourite 90s bands.
This is YOUR OWN private, tailor-made tour. So option to choose a walking pub crawl of Camden and Primrose Hill OR cover North London hotspots in depth on a vehicle/driver/guide with walking sections private tour around Camden, Primrose Hill, St John's Wood including Abbey Road crossing or perhaps even make it a FULL DAY by also including Soho. Spoilt for choice!
Discuss your priorities with us and we will shape the ideal tour to best suit YOU.
To make a reservation send your date request to: [email protected]
This tour is "definitely maybe" perfect for multi generations who want a fun romp around the capital together. There is something to please all ages!
2024 marks the 30th Anniversary of Oasis' album Definitely Maybe – This is an ideal tour for fans in London for Liam Gallagher playing The O2 in June.
CAMDEN, NORTH LONDON – Explore via vehicle & on foot around vibrant Camden. This area has something to please all interests; come and join your tour guide for a short walk through Camden Market.
Delve deep and focus on Oasis and their contemporaries around the hotspots of the Brit Pop 90s. Raise a glass where the lads and ladies once did, places like The Good Mixer, Dublin Castle, Hawley Arms, Dingwalls and the Pembroke Castle.
Pass the amazing venues, former and still current, like The Roundhouse, KOKO, The Falcon, Barfly, Electric Ballroom, Laurel Tree, The Forum, and the Underworld.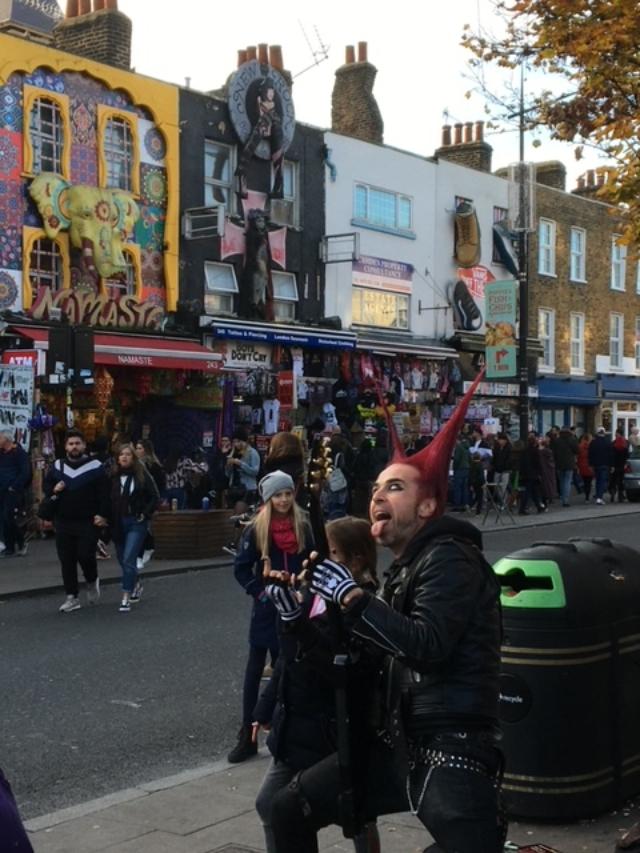 CAMDEN has much to offer for all ages and all styles of music. This was the stomping ground for hippie London in 60s, The Clash and punk bands in the 70s, then Madness and U2 in the 80s, Oasis, Blur and the 90s Brit Pop rivalries, later Amy Winehouse and Pete Doherty reined in the early 00s.
Today, North London is the chosen part of the capital for pop stars like Taylor Swift, Harry Styles, Rita Ora and Dua Lipa. This is an area known for street art, where a guy called Banksy started too.
The list of artists playing Camden venues is long and illustrious and includes Oasis, Blur, Pulp, Elastica, Coldplay, Amy Winehouse, Jesus and Mary Chain, The Verve, Wolf Alice, The Clash, Nirvana, Libertines, Taylor Swift, One Direction, Harry Styles, Christina Aguilera, Ed Sheeran, Bruno Mars, Thom Yorke, The Killers, Kanye West, Katy Perry, Lily Allen, Demi Lovato, Usher, Bob Dylan, Red Hot Chili Peppers, Manic Street Preachers, Prince, Madonna, Blondie, Mumford & Sons, Janelle Monae, Lady Gaga to name some highlights.
In addition to the vibrant high street and markets, get off the tourist track and discover quaint, scenic squares and local streets. Charming photo ops, film locations, the singles cover for Wonderwall, and places of song inspirations in Primrose Hill. Even seek out Paddington Bear's "London home" if you wish! Something to please all interests.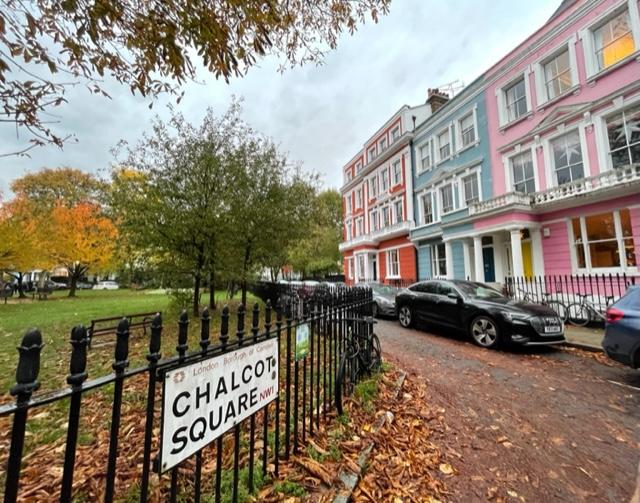 Your Camden private tour can be as broad in scope or as focused as you choose. It is YOUR TOUR!
If choosing an Oasis/Gallagher brothers special focus, there's the option to include former homes like 'Supernova Heights' (and their neighbour's 'House of Sin') as well as other former homes, where they lived when first down from Manchester, where Creation Records offices were located, where the lads bought homes when they were newlyweds, and their St John's Wood former pad, chosen to be in the area of their idols The Beatles and Abbey Road Studios. (Vehicle tour option.)
SUGGESTED ITINERARY FOR PRIVATE DEPARTURES
This is a custom tour available for private departures, subject to guide availability — tailor made to best suit your interests — Why travel with a copycat, when you can go with the ORIGINAL London Rock Tour!
Also summer of 2024 – celebrate the Top of the Pops on The London Boy Pop London tour – Taylor Swift (Eras Tour 2024) and One Direction/Harry Styles, and more!
Tell us your priority and we create your own special private tour. To make a reservation send your date request to: [email protected]