Eric Clapton – 'Looking for god'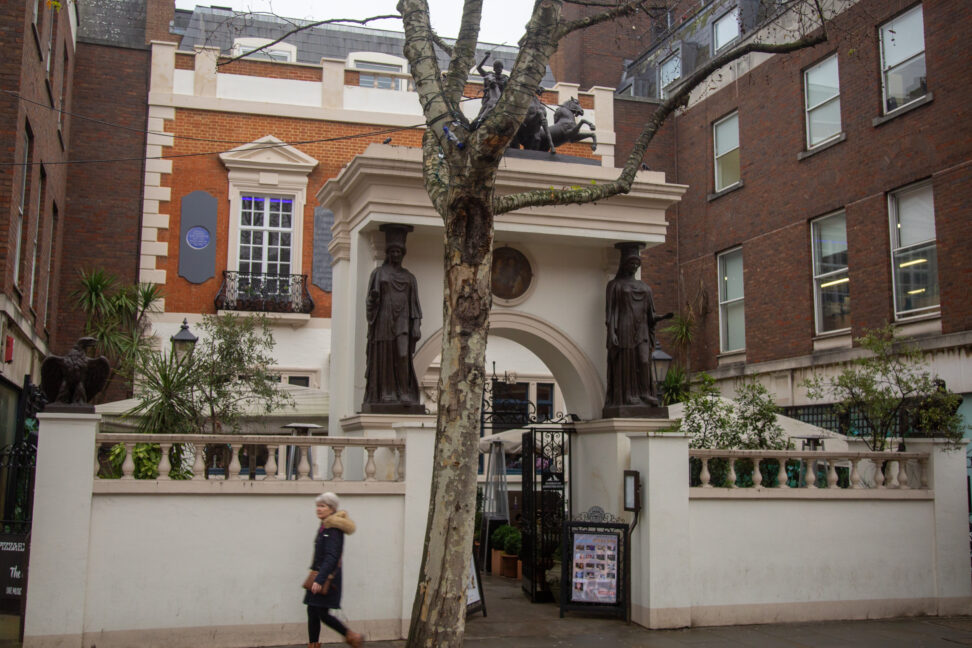 Half OR Full-Day Tour
Why travel with a copycat, when you can go with the ORIGINAL London Rock Tour!
Life and Career of a Superstar 
Eric Clapton's career spans five decades with London providing both the starting point of his amazing career and many watershed moments along the way. What better way to discover it than on this tour with a knowledgeable rock music guide! Discover his roots and influences; learn about his musical development; see the sites and locations that marked his progress such as studios, gigs, management offices etc; learn about his sometimes controversial life and loves; enjoy seeing parts of London that you'd not normally see, and en route, 'meet' names from London's cultural scene spanning the psychedelic 60s to the present.
Options for a special Clapton London tour include:
Richmond's Crawdaddy Club – The Yardbirds first residency
The pretty Thames riverside Eel Pie Island location
The famed Ealing Blues Cub, where Clapton played with Alexis Korner's Blues Incorporated
'The Flamingo' club: where Eric became 'god'
Clapton's Notting Hill, Chelsea and Kew homes
The Soho clubs where his reputation as the ultimate blues player grew
Important locations connected with Jack Bruce and Ginger Baker's pre-Cream careers
The Royal Albert Hall; scene of both Cream's final and comeback gig, and where Eric hosts his annual concert series
The Beatles Saville Theatre where Cream broke the London scene
Chelsea's Pheasantry
Clubs and venues played in his formative years when part of London's 'underground' scene
Studios where Cream, The Yardbirds and Clapton as a solo player and super-session man recorded, including The BBC, Decca, Abbey Road, Trident and Ryemuse
Rainbow Theatre where Clapton recorded his 1972 'comeback' concert live;
Along the way, locations and sites associated with Clapton's contemporaries and collaborators – the Stones, George Harrison, Hendrix, Jeff Beck, and others
SUGGESTED ITINERARY FOR PRIVATE DEPARTURES
This is a custom tour available for private departures, subject to guide availability —
tailor made to best suit your interests
—
Why travel with a copycat, when you can go with the ORIGINAL London Rock Tour!
To make a reservation send your date request to:
[email protected]
Check out the scheduled Classic Rock Afternoon Tour! Join this scheduled tour for the best rate for smaller parties of travelers. Heaps of Eric Clapton content on the scheduled
Classic Rock London afternoon tour
Email:
[email protected]