The London Boy Pop Music Tour: Taylor Swift/One Direction/Harry Styles and more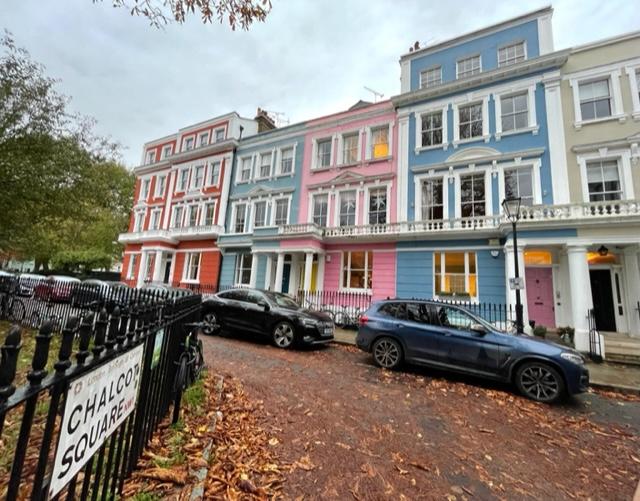 Half OR Full-Day Tour
London Rock Tour: Original Rock Music Tours – Why travel with a copycat, when you can go with the ORIGINAL London Rock Tour!
Follow the trail of your favourite pop stars in London. Calling on Swifties, Directioners & Harries, this is the London Music tour for you!
The London Boy Pop Music Tour of London, on the trail of your fav artists, Taylor Swift, One Direction and Harry Styles and many others, straight from the charts!
This tour also features Rita Ora, Dua Lipa, Amy Winehouse, Coldplay, 'The Primrose Hill Set,' plus the option to include Brit Pop/Oasis, 30th anniversary of Definitely Maybe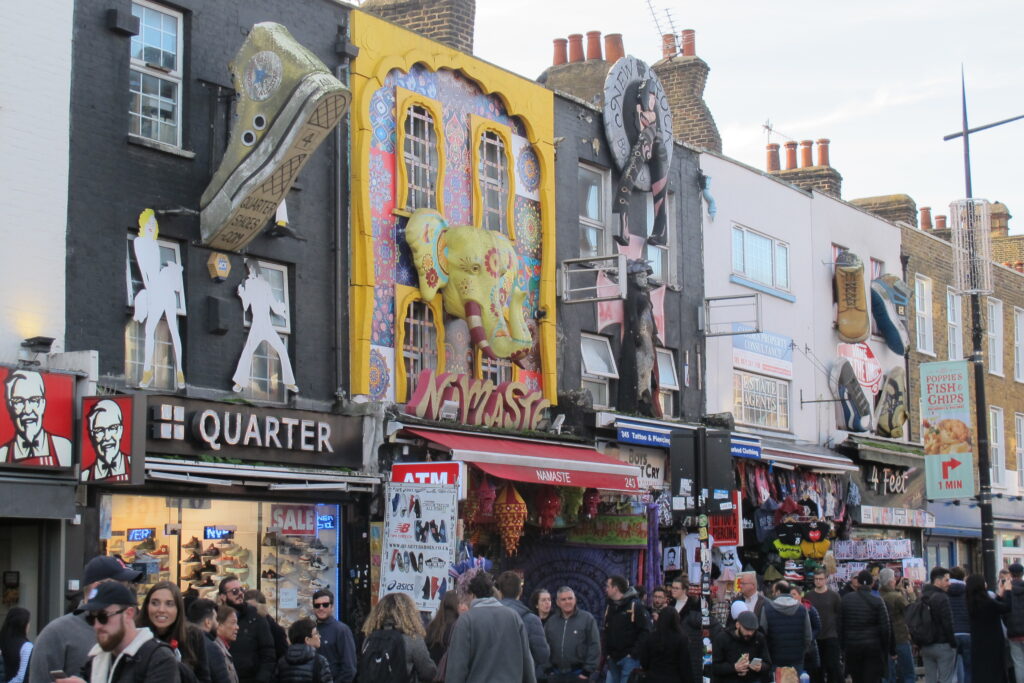 This is a suggested tour outline for private departures – just YOU with personal services of your local London music tour guide and driver. It is tailor-made to best suit you. Tell us your priorities, and we shape the tour accordingly.
This tour is "definitely maybe" perfect for multi generations who want a unique, fun romp around the capital together. There is something to please all ages!
This tour option is a great companion for those in town to attend Taylor Swift's Eras Tour at Wembley this summer and/or Niall Horan's London gigs!
2024 marks the 30th Anniversary of Oasis' album Definitely Maybe – Also an ideal tour for fans in London for Liam Gallagher playing The O2 in June.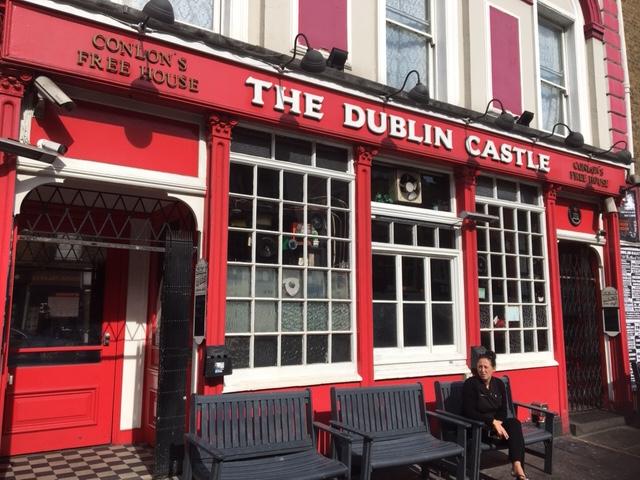 HALF DAY OPTION – Focus on the off the beaten track local areas around North London on a HALF DAY PRIVATE TOUR. See where your favs – Taylor Swift, One Direction/Harry Styles, Rita Ora etc – have played live, where they've shot music videos, and where they like (or liked) to hang out, eat, and party with their mates!
Best of North London Half Day Private Tour – Camden, Primrose Hill, Belsize Park & Hampstead Heath, with Abbey Road and BBC Broadcasting House
Or choose a FULL DAY OPTION, do the 'off the beaten track' half day around North London AND ALSO INCLUDE London's icons, re-creating your favourite One Direction and Taylor Swift music videos, making it a FULL DAY PRIVATE LONDON TOUR.
One Thing – One Way or Another – Midnight Memories – Night Changes – As It Was – End Game
Iconic London heritage with a pop twist – photo ops of Tower Bridge, Houses of Parliament, Trafalgar Square, #10 Downing Street, London Eye, Hyde Park, perhaps dance on Millennium Bridge with St Paul's Cathedral as your backdrop… (Millennium Bridge aka The Wobbly Bridge, aka Harry Potter Bridge, the bridge used in Harry Potter and the Half Blood Prince targeted by Death Eaters.)
(OR join one of these Premium London scheduled day trips for the icons and just do the off the beaten track North London as a private tour. Spoilt for choice! Please discuss options with us.)
To make a reservation send your date request to: [email protected]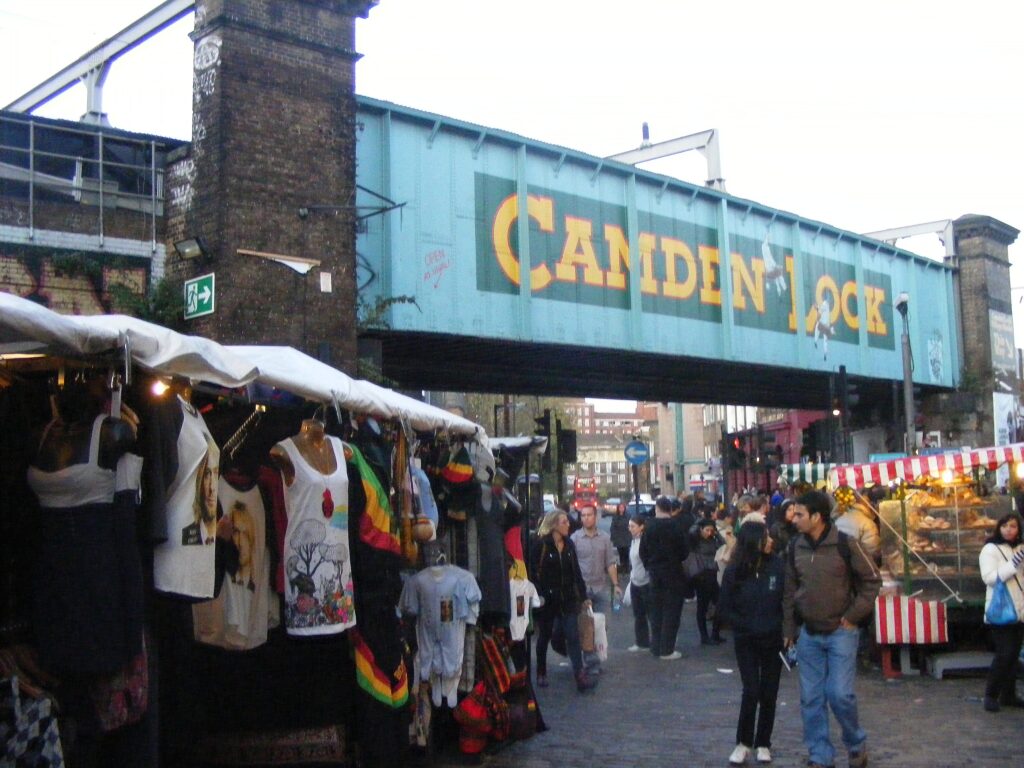 HALF DAY PRIVATE NORTH LONDON OUTLINE:
"…I enjoy walking Camden Market in the afternoon…"
CAMDEN, NORTH LONDON – Explore via vehicle & on foot around vibrant Camden. Like the song says, come and join your tour guide for a short walk through Camden Market.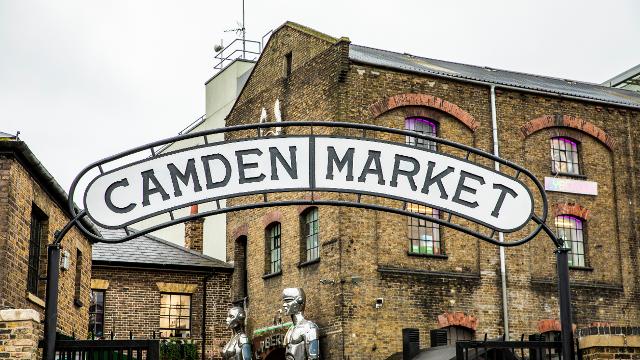 The list of artists playing Camden venues is long and illustrious and includes Taylor Swift, One Direction, Harry Styles, Liam Payne, Christina Aguilera, Ed Sheeran, Bruno Mars, Thom Yorke, Amy Winehouse, Wolf Alice, The Killers, Kanye West, Katy Perry, Lily Allen, Demi Lovato, Usher, Ramones, Bob Dylan, Nirvana, Red Hot Chili Peppers, Mumford & Sons, Manic Street Preachers, The Clash, Prince, Madonna, Coldplay, Blondie, Janelle Monae, Lady Gaga to name a few highlights!
Long before Amy Winehouse made this area her playground early 00s, here was the stomping ground for hippie London in 60s, The Clash and punk bands in the 70s, then Madness and U2 in the 80s, Oasis, Blur and their Brit Pop rivalries in the 90s. This is an area known for street art, where a guy called Banksy started too.
PRIMROSE HILL & BELSIZE PARK – This is a leafy, quiet part of London, where many artists/musicians/actors like to call home thanks to its village quality. With your tour guide, take a stroll past some of these scenic, colourful homes. Even pass by "Paddington's house!"
This area was the hard partying central for the so called "Primrose Hill Set" of the Brit Pop 90s. Now, more of a 'juice bar' vibe.
Local residents include/have included Taylor Swift, Rita Ora, Robert Plant, Liam and Noel Gallagher of Oasis, Chris Martin & Jonny Buckland of Coldplay, Tim Burton, poets Sylvia Plath & Ted Hughes, author Alan Bennett, Kate Moss, actors Jude Law, Cameron Diaz, Kate Winslet, Sadie Frost, Patsy Kensit, Helena Bonham-Carter…
Also see Primrose Hill itself, a lovely park, scene to many picnics, film & photo shoots for Stones, Oasis and more, film location for Bridget Jones & Paddington, as well as inspiration for many songs.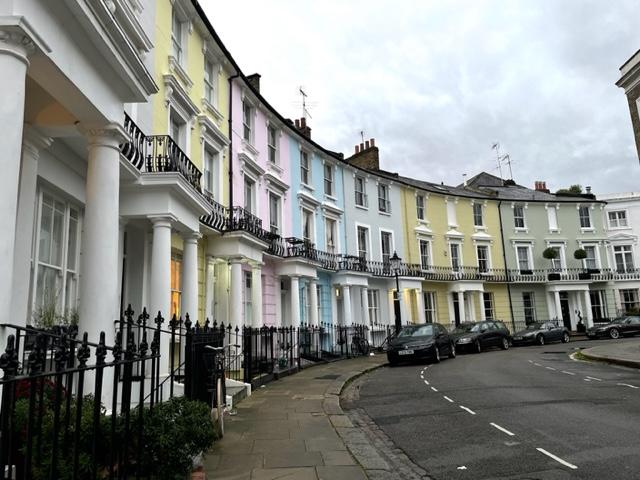 "Took me back to Highgate…"
"…Like a Tennessee Stella McCartney on the Heath…"
HIGHGATE & HAMPSTEAD HEATH – More local North London highlights, scenic Hampstead Heath, and visit the pub said to be the inspiration for Taylor Swift's song London Boy, this and other hang-outs for Harry Styles, Rita Ora, and others.
This area is also central for George Michael and Ray Davies of The Kinks.
BREAK OPTION – depending on your personal pop favs, there is the option to grab a snack at Nando's like 1D, or a kebab from the shop featured in Taylor's End Game video – or even a famous One Direction milkshake at the lads' favourite dessert café! Spoilt for choice, this is YOUR OWN private tour, tailored to best suit you. (Subject to shop opening times.)
ABBEY ROAD & BBC BROADCASTING HOUSE – Of course any London music tour should include a stop at the world's most famous street crossing! In addition to The Beatles, Taylor Swift, One Direction/Harry Styles, Kate Bush and Lady Gaga have all recorded here too, among many others. Plus, BBC Broadcasting House is home of BBC Radio, where many live tracks of your favs were recorded. Spoilt for choice in this capital city of music!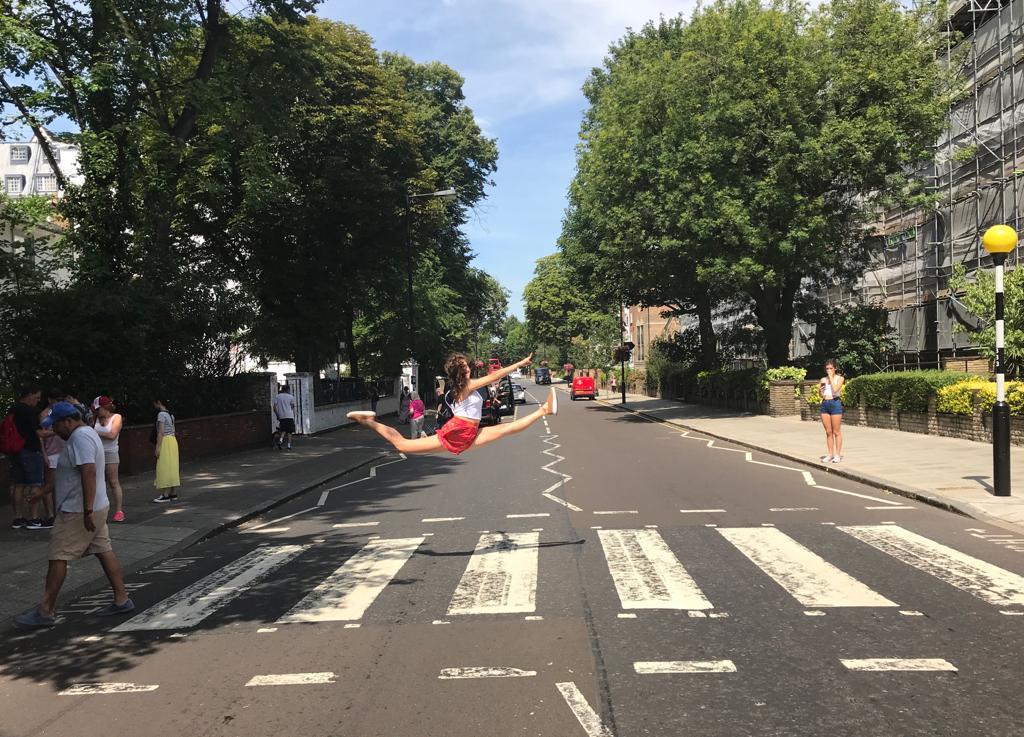 "… Louis V up on Bond Street… "
"And now I love high tea, stories from uni, and the West End…"
"I enjoy walking Soho, drinking in the afternoon (yeah)…"

MAYFAIR/SOHO/WEST END – The finale of your tour, either half or full day option, should be in London's Soho area, the West End theatre district, where One Direction (This is Us) and Taylor Swift (Eras Tour) each hosted their film premieres.
Possibly route via Mayfair, where the famous high-end boutiques, restaurants & clubs are located. Pass by Louis Vuitton, Stella McCartney & Vivienne Westwood's shops. Pass the clubs frequented by Harry Styles and his crew, Rita Ora, Beyonce & Jay-Z when they're in town…
Option to see the properties where Rhianna, Beyonce & Jay-Z, P!nk, Will.I.Am, Lady Gaga, James Corden, Angelina Jolie and others stay when they are in London.
Finish your tour in a location where you can visit the "One Direction red phone box" & other UK pop memorabilia!
"So please show me Hackney…" "…I enjoy nights in Brixton, Shoreditch in the afternoon…"
OTHER OPTIONS: For those that want to go further off the beaten track in the capital, and explore more of the places mentioned in the song London Boy, WE CAN MAKE THAT HAPPEN!
An alternative FULL DAY OPTION can include your choice of Brixton, Shoreditch, Hackney, Wembley, The O2, Hammersmith…
Please discuss your priorities with us and we will create the private London Boy Pop tour just FOR YOU!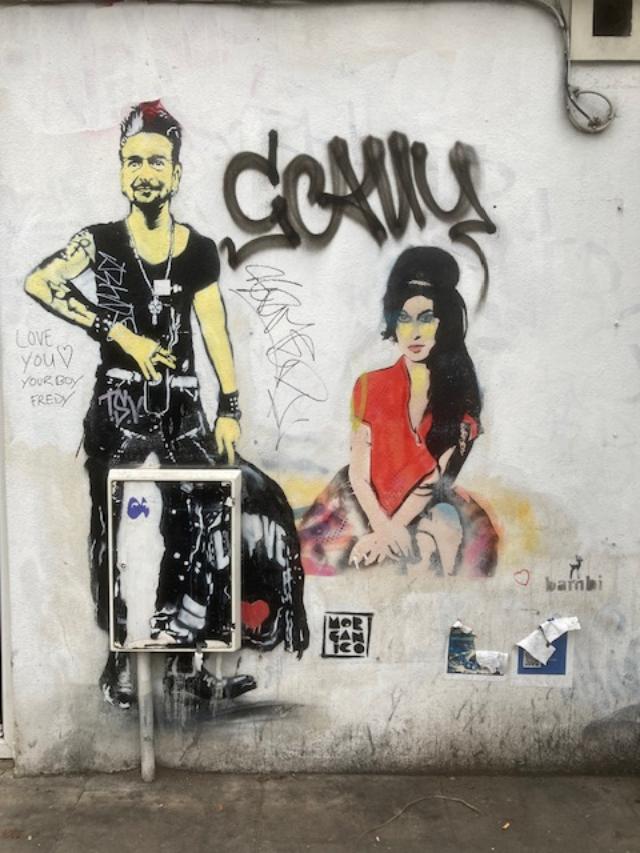 SUGGESTED ITINERARY FOR PRIVATE DEPARTURES
This is a custom tour available for private departures, subject to guide availability — tailor made to best suit your interests — Why travel with a copycat, when you can go with the ORIGINAL London Rock Tour!
To make a reservation send your date request to: [email protected]