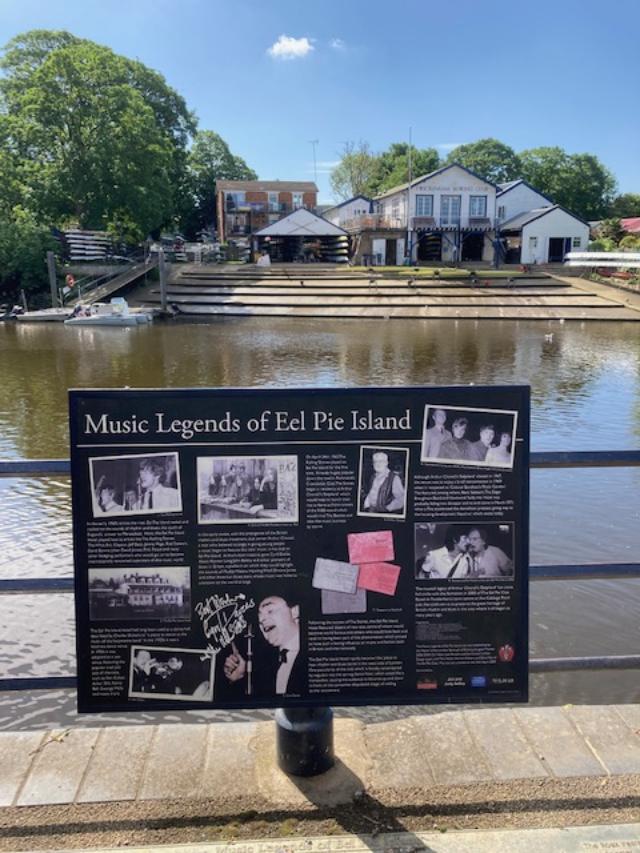 Touring the 'Cradle of Rock'
Half OR Full Day Tour
London Rock Tour: Original Rock Music Tours
Why travel with a copycat, when you can go with the ORIGINAL London Rock Tour!
You might call it 'The Thames Blues Delta' – the West London riverside suburbs of Ealing, Richmond and Twickenham. Blues Legend, John Mayall said 'Ealing is obviously the foundation and starting point of everything!'
The Stones, The Yardbirds (Beck, Clapton, Page) and The Who were all born and raised here. Effectively, so were Queen and an early Deep Purple.
And so was Marshall Amps, as important to rock'n'roll as the names Gibson, Fender, Les Paul and Ludwig. Almost by accident, with the BBC TV studios and Ealing film Studios located here, the neighbourhoods provided the location for seminal rock videos and films. This is a nigh on perfect morning for the serious rock fan – and an unbeatable way of seeing some of London's most exclusive and attractive neighbourhood.
This special West London Blues tour can include:
Alexis Korner's Ealing Blues Cub, every bit London's Cavern, where Brian Jones first met Keith and Mick, where Charlie Watts joined the Stones, where Clapton debuted and where Jeff Beck, Jack Bruce, Ginger Baker, Eric Burdon, Rod Stewart, Pete Towndsend and more all played
The site of Marshall Amps birthplace
The London suburb home of Hendrix drummer, Mitch Mitchell, diva Dusty Springfield, Rick Wakeman and Fleetwood Mac's John McVie
Deep Purple's communal house, favourite pub and rehearsal studio
Led Zeppelin's rehearsal rooms, early gig sites, and where the Who rehearsed Tommy
Early Who sites and locations
The legendary Olympic Studios (Stones, Who, Hendrix Led Zep and others!)
Mick Jagger, Ronnie Wood and Pete Townsend's Richmond homes
Richmond's Crawdaddy Club – The Rolling Stones and Yardbirds first residency
Over, Under, Sideways, Down! Loads of Yardbirds sites
The last home of Thin Lizzy's Phil Lynott beside Kew Botanic Gardens
The Ealing Art College – alumni including Freddie Mercury, Pete Townsend, Ronnie Wood
Marc Bolan's death tree and shrine
Punk sites including the Nashville and various Sex Pistols/Clash sites
Shepherds Bush locations relating to the Police, Bowie, Elvis Costello and others
Venues such as The White City BBC studios, the Empire and Hammersmith's Apollo and Palais
SUGGESTED ITINERARY FOR PRIVATE DEPARTURES
This is a custom tour available for private departures, subject to guide availability — tailor made to best suit your interests — Why travel with a copycat, when you can go with the ORIGINAL London Rock Tour!
To make a reservation send your date request to:  [email protected]

Email: [email protected]