London Rock Tour Music Heritage morning tour -Soho & Camden, North London (AM/LR1)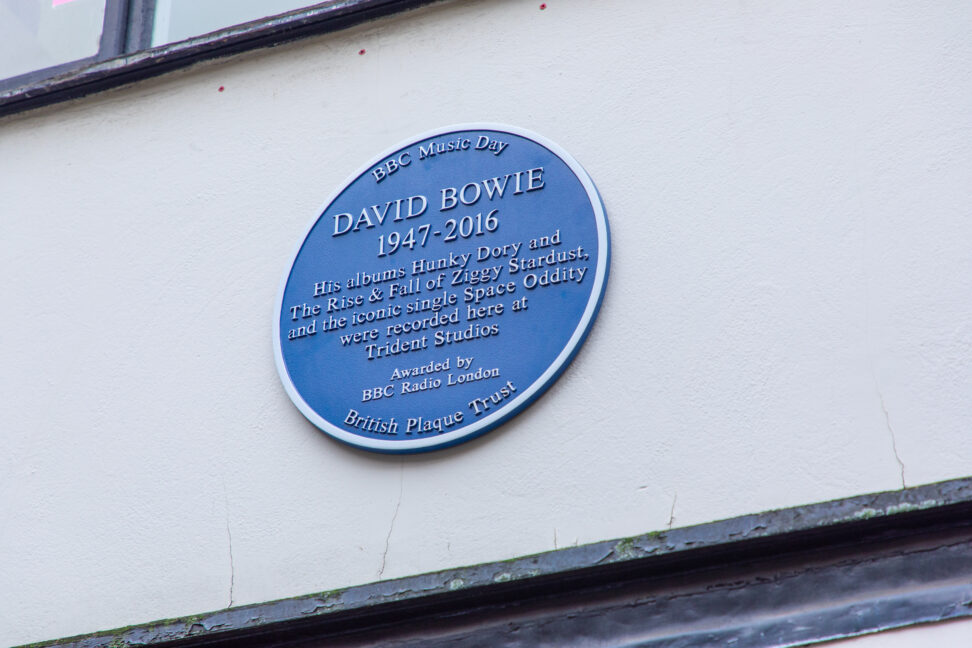 'Brilliant, just brilliant! This tour brought my entire music collection to life! I'll be back to do it again as I simply couldn't take it all in over just the one day!'  Pete, Seattle.
Morning Tour – London Rock Heritage – The Early Years through today – Soho and Camden in North London 
Journey through the musical heritage of the capital, from skiffle, jazz and blues roots, through 60s classic rock and pop, 70s punk and prog, 80s New Wave and New Romantics, 90s Brit Pop, to today – Harry Styles, Lady Gaga… Our very own London Mix Tape!
SOHO – history of rock and it's foundations, from blues and jazz roots through skiffle, folk, and into the heart of swingin' 60s CLASSIC ROCK, 70s PUNK,  NEW WAVE and NEW ROMANTICS of the 80s. Wind your way through the narrow, winding streets of what is London's entertainment district. See the clubs, recording studios, early gig sites and places where your fav bands hung out to eat/drink.
Artists include Beatles, Rolling Stones, Bowie, Elton John, Led Zep, The Who, Jimi Hendrix, Pink Floyd, YES, Duran Duran, Spandau Ballet, Boy George, Kate Bush, Depeche Mode, Lady Gaga, Harry Styles and more.
Did you know that the Sex Pistols once shared a flat with Bananarama?! Soho is where the early Stones learned their trade and recorded, where Goth was spawned, where punk and new wave strutted their stuff, where the greats bought (and some still buy) their instruments on 'Tin Pan Alley.' Beatles? Of course! Here are Paul's offices, theatre once owned by all the Fab Four, early gig sites, Brian Epstein had offices in this area…
Fans of Stranger Things, American Horror Story: 1984, The Goldbergs, Freaks and Geeks, The Americans, Ashes to Ashes and Wonder Woman: 1984 – here is where those soundtracks were born!
ABBEY ROAD/ST JOHNS WOOD – yes of course we can't do rock and roll without a photo stop at London's most famous street crossing!
CAMDEN, NORTH LONDON – Long before Amy Winehouse made this area her playground, here was the stomping ground for hippie London, The Clash and punk bands, then Madness and U2 in the 80s, Oasis, Blur and their Brit Pop rivalries in the 90s. The list of bands playing North London venues is long and illustrious – Ramones, Pink Floyd, X Ray Spex, Bob Dylan, Nirvana, Red Hot Chili Peppers, Manic Street Preachers, The Clash, Prince, Van Morrison, The Killers, Madonna, Coldplay, Blondie, Harry Styles, Janelle Monae and Lady Gaga to name a few. This is an area known for street art, where a guy called Banksy started too.
This is a panoramic tour with photo stops and the possibility of short walking sections
Departure Details:
SPRING/SUMMER 'Regular Season' – 01 April – 31 October
Tours Daily (subject to availability)
09:00 – 12:30 approx
MEETING POINT: Duke of York Column Monument, St. James's, London SW1Y 5AJ, Junction of Waterloo Place and Carlton House Terrace.
DIRECTIONS TO THE MEETING POINT: From Piccadilly Circus tube, come out of Regent Street St James exit. The column is directly straight ahead, you should see it down the street as you exit the station. Walk straight on Regent Street St James, past shops including Tesco Express, Costa and Pret (stops for food/drinks & toilet option.) Regent Street St James becomes Waterloo Place. Cross Pall Mall. You should pass Atheneum Club and a few statues along Waterloo Place. Duke of York monument is the tall column at the very end of Waterloo Place. Please wait at the base of the monument for your rock tour guide, on the Carlton House Terrace side (not the steps side please.)
Please plan to arrive 5/10 minutes prior to your tour start time so you can check in with your Rock Tour Guide.