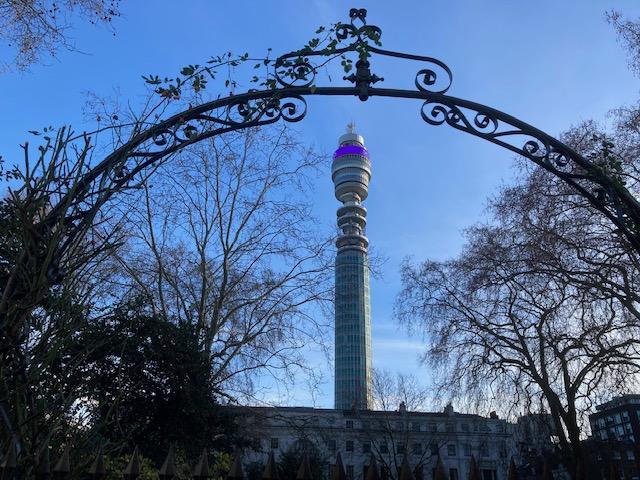 London Rock Tour: Original Rock Music Walking Tours
Rockers & Writers! Get really off the beaten track is this little known part of the capital and discover it's rich musical and artistic heritage
This is where Coldplay and Keane were 'born' and the first place Bob Dylan performed in London. Here were jazz and skiffle clubs, amazing recording studios of iconic albums, home base for a time for Pink Floyd's Syd Barrett, Barry Miles of IT, Boy George & some Blitz Kids; where Donovan 'scored' on Sunny Goodge Street…
Artists include Paul McCartney & Beatles, Genesis, BeeGees, Bowie, Black Sabbath, Donovan, Pink Floyd, Hendrix, T Rex, Yes, The Who, The Vipers, Spandeau Ballet, Sidney Bichet, Stooges, Jesus & Mary Chain, The Clash, Led Zep, The Who…
Advision, Whitfield & Regent Sound Studios were legendary; the UFO club; BBC Broadcasting House including the John Peel sessions…discover who play and recorded in these amazing spaces!
Before the 50s, artists and writers were the 'rock stars.' Virginia Woolf, Dylan Thomas and George Orwell were all locals, see a few former homes and possibly call into the historic pubs they frequented, as well as places rock stars imbibed in the 60s. Spoilt for choice!
MEETING POINT: outside Warren Street tube station
SUGGESTED ITINERARY FOR PRIVATE DEPARTURES
This is a custom tour available for private departures, subject to guide availability — tailor made to best suit your interests — Why travel with a copycat, when you can go with the ORIGINAL London Rock Tour!
To make a reservation send your date request to: [email protected]